Hanya Tim Suzuki Ecstar Yang Memakai Inner Winglet di Latihan Bebas Pertama
Gaes, pembukaan gelaran motogp Qatar sudah dimulai kamis kemarin di tandai dengan dimulainya latihan bebas pertama, dan di pastikannya fairing yang akan di gunakan di musim ini. Dalam peraturan terbaru, fairing tidak boleh menggunakan winglet eksternal dan hanya boleh melakukan update fairing satu kali selama semusim.
Fairing 2017 Suzuki dengan inner winglet yang bisa dilepas.
"The cut-off time was 5pm today to homologate a first 2017 fairing, after which only one in-season update is allowed," Technical Director Danny Aldridge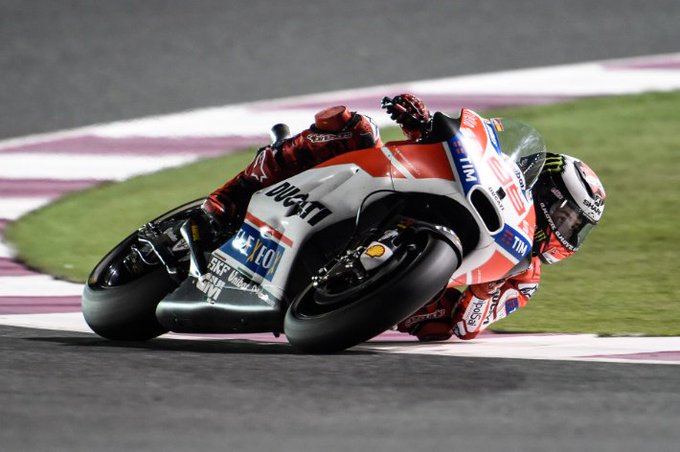 Fairing versi 2016 Ducati
"
I can't say who has or hasn't chosen to homologate a fairing today, but there is nothing to lose by homologating something. Once passed, it is up to the manufacturer to decide if and when they want to use the design on track.
"So just because you might not see a manufacturer use a 2017 fairing this weekend, that does not automatically mean they did not homologate one. They might be waiting for a different type of circuit, or perhaps need more time to build the 2017 fairing in greater numbers.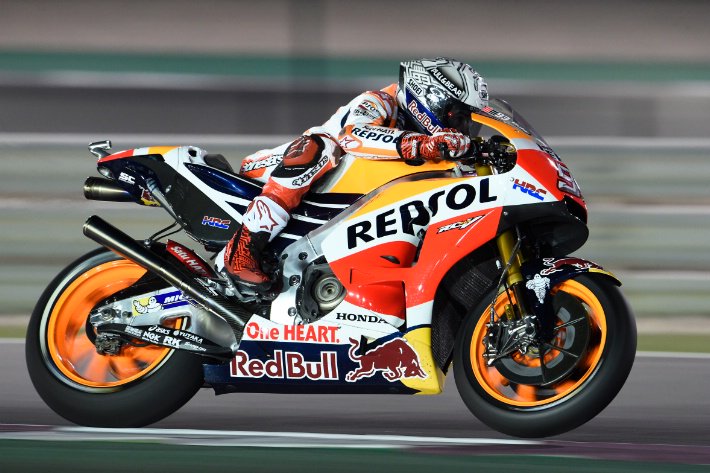 Fairing 2016 repsol honda tim
"The fairings that have been seen in winter testing might also not necessarily be exactly the same as the ones that were homologated."
Kelima pabrikan sudah memiliki desain inner winglet. Diantara kelima pabrikan yang memenuhi syarat dan mendapat persetujuan dari penyelenggaraan motogp Qatar, hanya fairing dengan inner winglet Suzuki yang di setujui selama latihan bebas kemarin.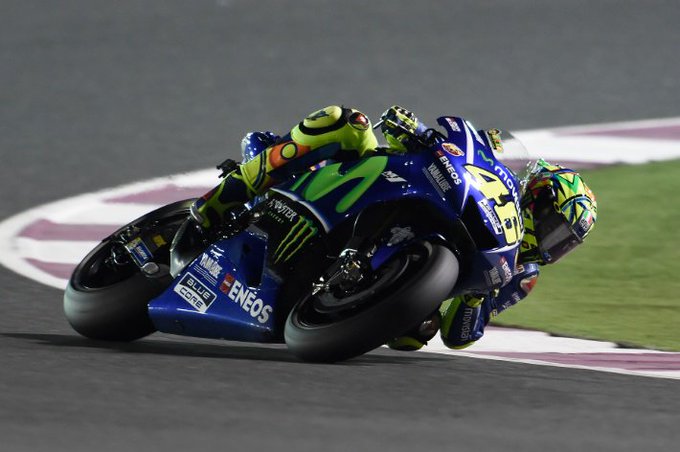 Rossi masih memakai fairing versi 2016
"I spoke to Suzuki this week and we discussed the removable parts," Aldridge confirmed. "They have declared the parts as removable and supplied me with all of the relevant drawings.
"The rules allow for the removal of certain parts after homologation, but even when parts are removed the fairing must still meet all of the new regulations in terms of no bulges or external wings etc." tambah
Technical Director Danny Aldridge